About us
Welcome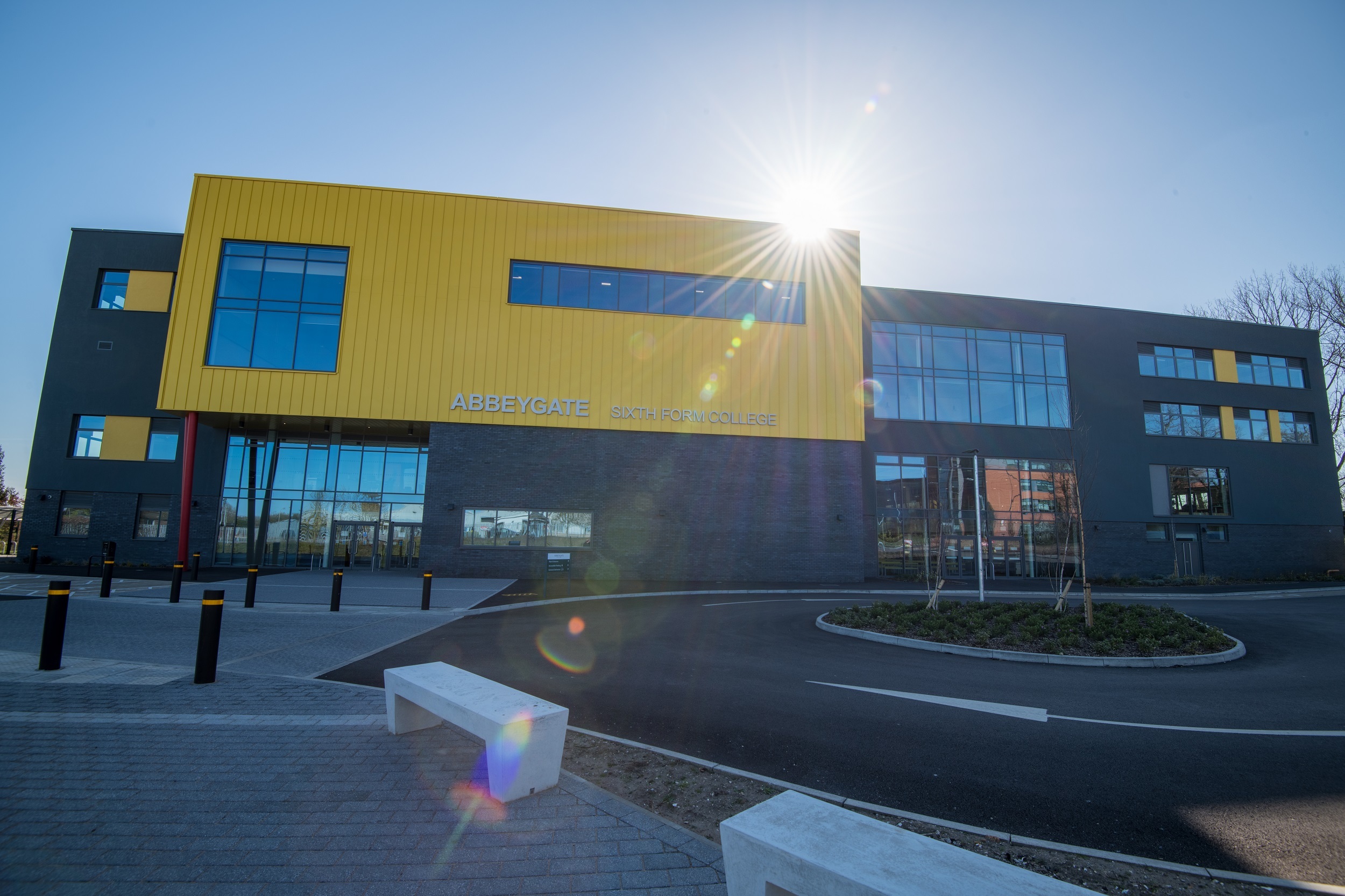 Message from the Principal
I am delighted to welcome you to Abbeygate Sixth Form College, an exceptional place to study where we are committed to nurturing students beyond just academic qualifications. Ofsted recently recognised us as an Outstanding Sixth Form College in all categories, which is a significant achievement and a testament to the high standards and quality of education at Abbeygate. We believe in delivering an exceptional, world class, inspirational, learning journey. We support our students to the next stages of their lives by enabling every learner to achieve the qualifications and develop the transferable skills that will support them to move on to the next stages of their education or employment.
We have a wealth of highly trained teachers and pastoral professionals to support you, our students, during your time at Abbeygate. All our teachers focus solely on teaching A levels and are specialists in their chosen subjects; they will enthuse, support, and give you the opportunity to flourish. We all need help and support at different times in our lives and our hugely committed pastoral team are there to support students every step of the way and are committed to providing holistic support to everyone.
As well as incredible staff, our facilities also set us apart. Our modern, safe, bright, and spacious state of the art building has been designed and built with our students in mind. Every aspect of this amazing building has been designed specifically for our A Level students and we have industry standard facilities and resources in every subject area. We have a range of study spaces throughout the building so students can work individually - in peace and quiet- or in groups, when working collaboratively or researching topics.
At Abbeygate Sixth Form College, we pay extra attention to the development of our students as rounded individuals. Universities and employers are looking for more than just grades and our additional opportunities programme is extensive, offering a number of different options including clubs and societies, trips - both nationally and internationally, conferences, leadership opportunities, the Duke of Edinburgh Award programme, as well as amazing guest speakers and visits to industry partners which broaden students' horizons and contribute to their personal growth.
Abbeygate Sixth Form College is a vibrant, inclusive and without a doubt an outstanding learning community that values both academic achievement and personal development and we look forward to welcoming you to our college.
Dr Nikos Savvas, Principal
Eastern Colleges Group
Our vision for the Eastern Colleges Group is simple. In an ever-changing world, we deliver a world-class, inspirational life-long learning journey that drives prosperity and wellbeing for all in our communities.
Leadership team
Click here to view our leadership team
Governance
Click here to view our Governors
Eastern Colleges Group
Suffolk Academies Trust
Click here to go to the Suffolk Academies Trust website
Founding partners
Abbeygate Sixth Form College was been developed by Suffolk Academies Trust, a partnership between One Sixth Form College in Ipswich and West Suffolk College in Bury St Edmunds.



The Trust is working in collaboration with Abbeygate's four founder schools on all aspects of the project.




Ofsted