Extra Help with your Learning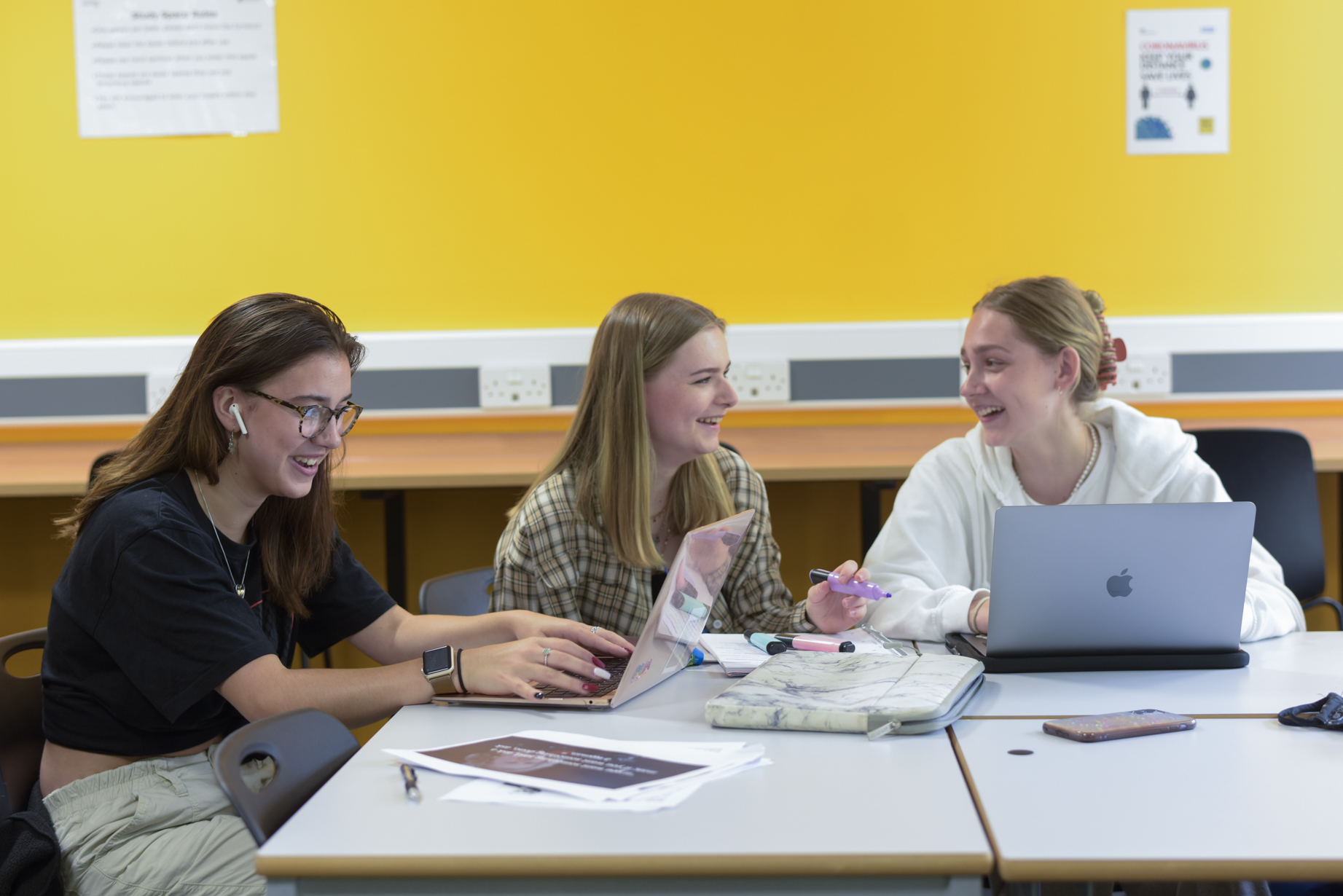 It's very important to us that our students feel secure, happy and settled with their chosen course and that the College promotes and maintains high standards of individual attention and pastoral care, enabling every student to thrive and to reach their full potential.
If you need extra help because of a physical, sensory or a specific disability, Abbeygate offers a range of support services that can help you. For further information please email our admissions team at admissions@abbeygatesfc.ac.uk and we will put you in touch with our Student Services Manager.
Student Services is on the second floor and is a place where you will always find someone who can offer support. The Personal Progress Tutors (PPTs) are based here along with the Additional Learning Support team.
Personal Progress Tutors
Personal Progress Tutors (PPTs)
Each student is an individual and may require different levels and types of support throughout their time at Abbeygate Sixth Form College.
Your PPT takes an interest in your wellbeing and progress and can offer advice and help on any matter — academic, financial, personal and social.
Getting in touch with your Personal Progress Tutor
You will meet your PPT on the first day of College. If you need to get in touch with your PPT, please pop into Student Services or send them an email. There will always be someone in Student Services who will be able to help you.
What do Personal Progress Tutors offer?
We have a fabulous and experienced team of PPTs in the college whose role is to support you throughout your Sixth Form journey.
By helping you to settle in and get used to new routines
Having tutorials every two weeks
Regular 1:1 meetings to discuss progression
Offering extra support to access wellbeing or financial resources
Discussing progression pathways after Sixth Form
Supporting you to develop your organisational skills and reach your goals
Tutorial Programme
A bespoke tutorial programme will give you all the information and skills you will need to support you during Sixth Form and beyond.
We look at all the key elements to keep you safe and well alongside teaching independent study skills and time management. These will equip you for a life of work and study after Sixth Form.
Covering current events in the tutorials allows students to discuss and formulate responses to some of the most pressing issues of the day; including Climate Change and Black Lives Matter.
Your health and wellbeing is really important and through the tutorial programme, we will help you to establish a healthy lifestyle and make sure you keep safe online.
Careers Advice
We will make sure that you have all the advice and guidance you need before you decide your next steps after Sixth Form.
1:1 careers interviews with our Careers Advisor
Links with universities offering subject tasters, events and open days
Higher Education Conference
Help with UCAS applications and personal statements
Support with CV writing through the tutorial programme and 1:1 meetings with your PPT
Additional Learning Support
Abbeygate Sixth Form College welcomes students with additional needs and is committed to providing a supportive learning programme for all. We ask for students with learning difficulties/disabilities to make us aware of your needs so we can work together to provide full and appropriate support.
Our aim is for you to develop your skills and gain independence to prepare for your goal of university, employment or further study.
We offer support for a wide range of needs including:
Specific Learning Difficulties – we can arrange for you to be assessed for exam access arrangements if we consider you would be eligible for concessions such as extra time, reading and/or writing support.
Autism Spectrum Disorder (ASD)
Attention Deficit Hyperactivity Disorder (ADHD)
Sensory Impairment
Physical Disabilities and Medical Conditions