Abbeygate Sixth Form College students celebrate A-mazing results day
Back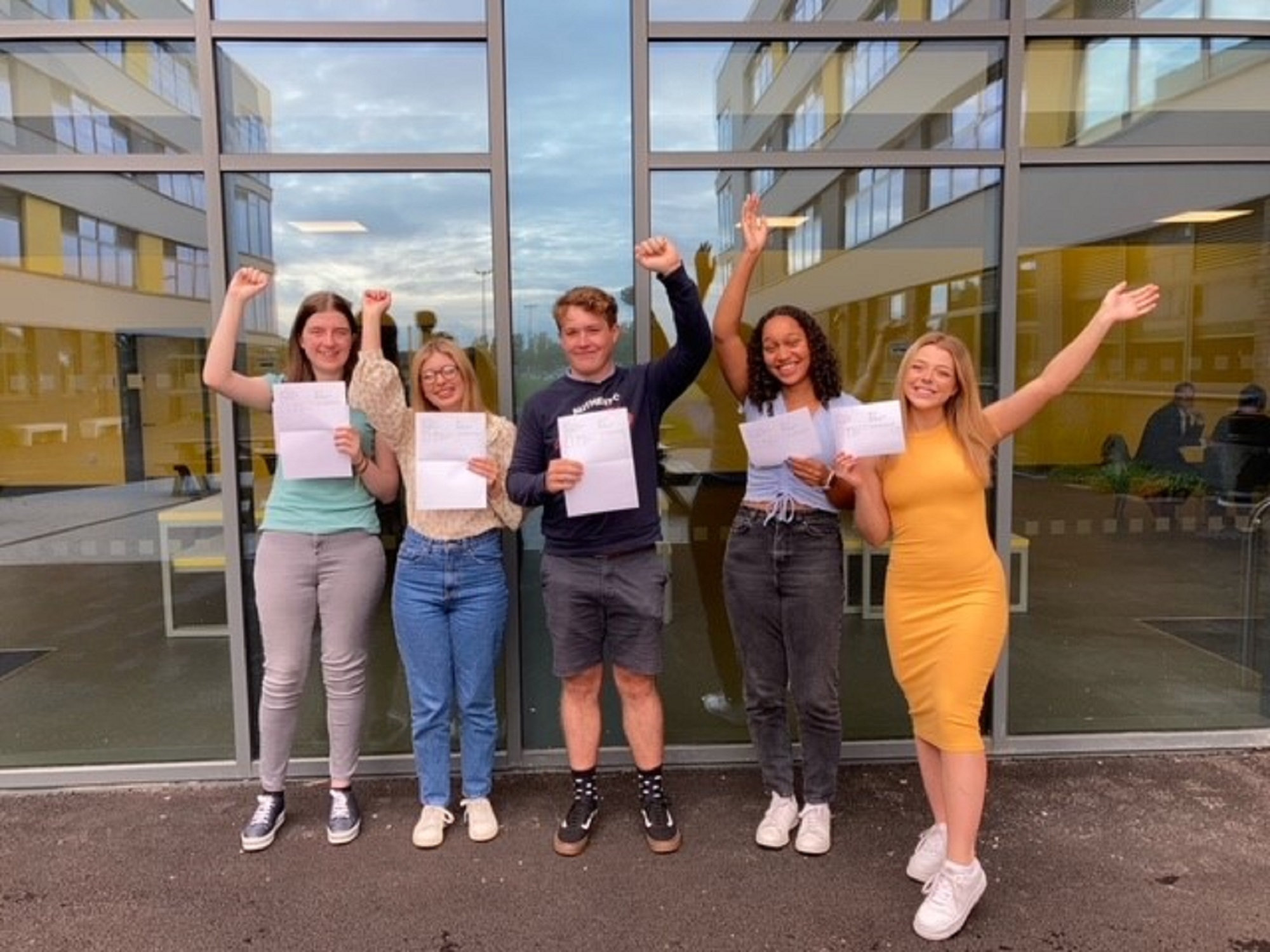 Over 200 students from Abbeygate Sixth Form College in Bury St Edmunds have received their A-level results today, Tuesday 10 August 2021.

210 students received their results – which saw a 99.5% overall pass rate, with 71.6% at A* to B and 99.5 % at A* to E.

Abbie Stewart, 18, secured impressive A-level results for Maths (A), Physics (B) and Biology (A). today. She is now going on to study Bio-engineering at Loughborough University. Abbie, said: "Abbeygate helped me discover what I wanted to do. All of the teachers were amazing and inspiring and helped me through the tough times."
Robin de Freitas, 18 achieved straight A* in his results for A-level Physics, Chemistry and Maths. He is now going on to study Physics at Manchester University. He said:
"It's been a brilliant experience. A lot of my friends went to sixth forms based in schools and compared to them we've had a lot more freedom. Our teachers have been supportive and enthusiastic and it's really useful to have fortnightly personal tutorials to understand the next steps and career options."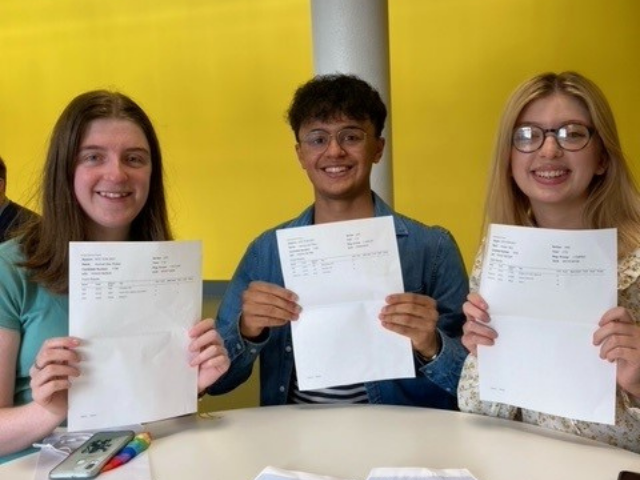 Imogen Aley, 18, is about to go from Abbeygate to Cambridge University to study Music after achieving A* in Music, History and English Literature. She said: "They really help you apply yourself at Abbeygate and even though we've had a difficult year or so, we have forged really good virtual relationships and done some fantastic group work."
Abbeygate Sixth Form College is part of the Eastern Colleges Group – which also includes West Suffolk College in Bury St Edmunds and One Sixth Form College in Ipswich.
Dr Nikos Savvas, Chief Executive of Eastern Colleges Group, said:
"Abbeygate is only a few years old, yet a culture has been set that is already producing such impressive results.
"The standards that have been achieved are remarkable, and all of the students and staff deserve our full praise for securing such fantastic, and well deserved, grades.
"What is paramount to students who study in the Eastern Colleges Group is that the results day is not the end of something – it is the start of the next chapter of our students' careers and education journey. We are proud not just of what they have achieved, but excited about what is to come. Our belief is that they leave us with the character and aspiration to grasp every opportunity that comes their way."
David Gartland, Principal of Abbeygate Sixth Form College, added:
"I would like to congratulate each and every one of our students on their fantastic and well deserved A Level results. It is widely accepted that this year group have had the most challenging A-Level journey of any cohort in modern times. Our students have demonstrated real grit, determination and commitment while exhibiting the maturity and good humour essential to get through challenging times. We know that our students are a prepared group of young people who will go on and progress to their chosen destination."
The Eastern Colleges Group is a collective of visionary post-16 education providers (West Suffolk College, Abbeygate Sixth Form and One Sixth Form), sharing the same ambitious strategic aims and committed to providing outstanding vocational and academic excellence to over 15,000 students across the region.