Numbers add up for sixth form after scheme named after famous mathematician funds three global study trips
Back

Over 100 students from Suffolk will get the chance to visit three countries in Asia after discovering that a £210k overseas travel bid was successful.
The funding was secured by Abbeygate Sixth Form College in Bury St Edmunds from the Turing Scheme, a Government funded project to encourage global educational partnerships, experiences and opportunities.
The funding provides the opportunity for over 100 students to travel to Thailand, China and with an additional ten students also getting the opportunity to visit Nepal in 2021 as part of a separate partnership with Challenges Abroad.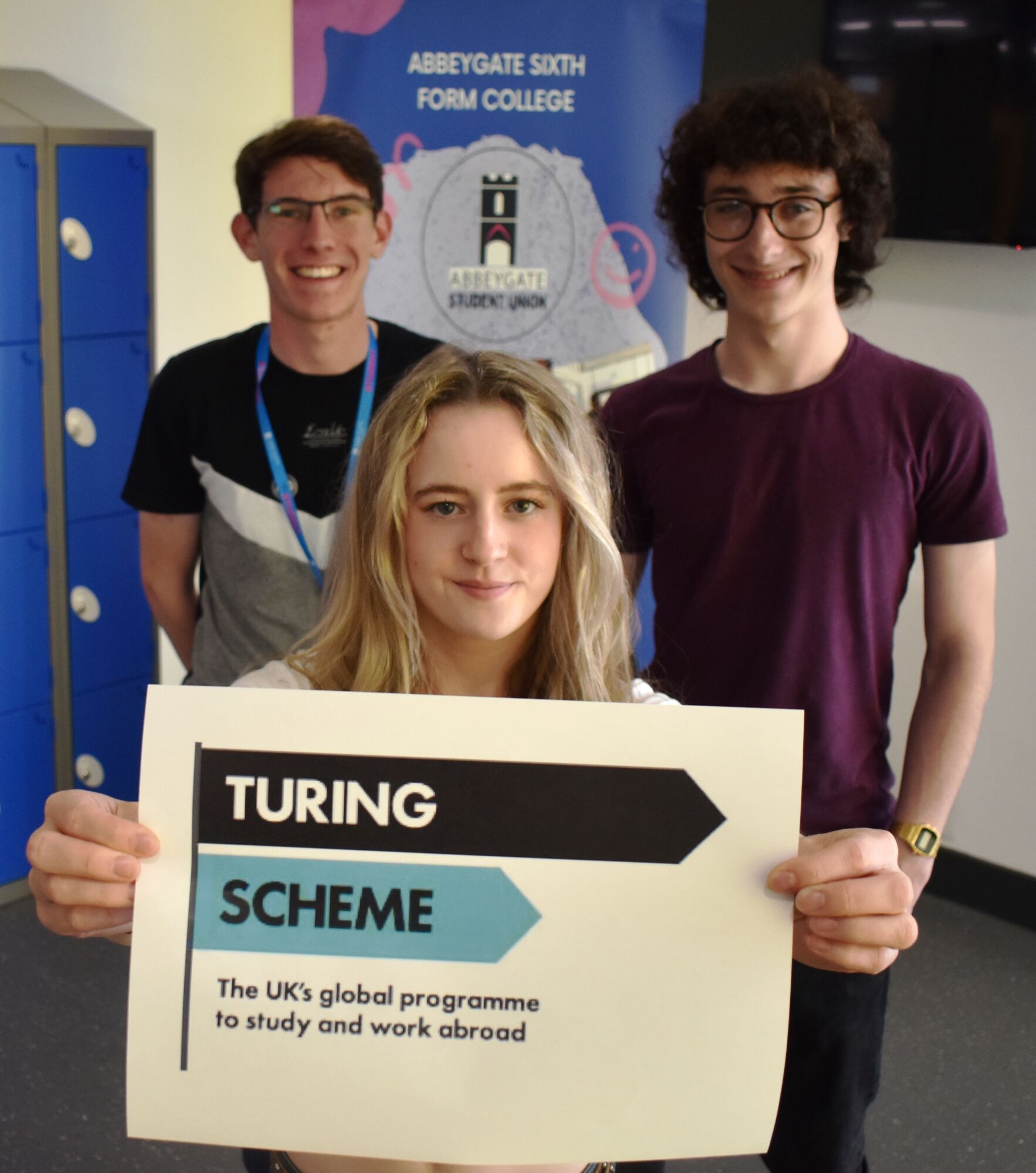 Group Director of Extended Opportunities at Abbeygate and the Eastern Colleges Group, Nadine Payne, said: "We are very excited to be able to give our students these amazing opportunities.
"All of the projects have to maintain some kind of sustainable element to them. In Thailand for example, we will be discussing practices based around mental health and wellbeing. When we return, our students will create new resources based on their experiences that will be given to local primary schools. The visit to China will see us visit major political, cultural and business sites and we will get to work and share ideas with students based at a college in Beijing, before we return home to share the knowledge we have gained with other schools, Abbeygate learners and the community.
"These will inevitably be life changing experiences for all of those who are involved and we are delighted to have secured this funding that is ultimately aimed at helping our students become more globally aware."
David Gartland, Principal of Abbeygate Sixth Form College, said "we are delighted to be able to provide these opportunities for our students and enable them to immerse themselves in, and learn about, such different cultures. These projects will also allow our students make a positive contribution to the country they are visiting, which is so important, and I know they learn so much from this experience and bring back ideas that will benefit the College and the wider community"
Ahead of the Thailand trip, learners will get the chance to consider what wellbeing means to them with the support of clinical psychologist, Dr Hazel Harrison, who has previously worked with the BBC.
One of the students hoping to be involved is 17 year old Madi Payne from Bury St Edmunds. She said, "If chosen, I would immerse myself in this new culture."
17 year old Joe Marshall from Bury, said, "I've never been out of Europe so something like this would stay with me forever."
17 year old Aaron McIntyre is the president of the student union. He said, "I think it's an exciting opportunity from a student union point of view and we are keen to ensure that these opportunities are accessed by those who can least afford it and those who have worked the hardest."
If Covid returns and these venues become un-accessible, the college will look at alternative plans to visit other countries on a similar theme that are accessible.