Former Manchester United player put diversity in the spotlight during festival of equality
Back
A former Manchester United trainee who was at Manchester United at the same time as Wayne Rooney and Christiano Ronaldo was one of a variety of guests who took part in an innovative festival based around equality diversity and inclusion (EDI).
Aaron Burns – who was at Old Trafford and played for the under 23's between 2004 and 2007 – was joined by a host of top speakers during an occasion that took place at West Suffolk College this week.
Other notable guests included Angelle Joseph, a BBC radio presenter and former student and current singer Esther Ruse (Essii) who is nearing one million streams for her collaboration featuring Coi Leray called Brown Eyes.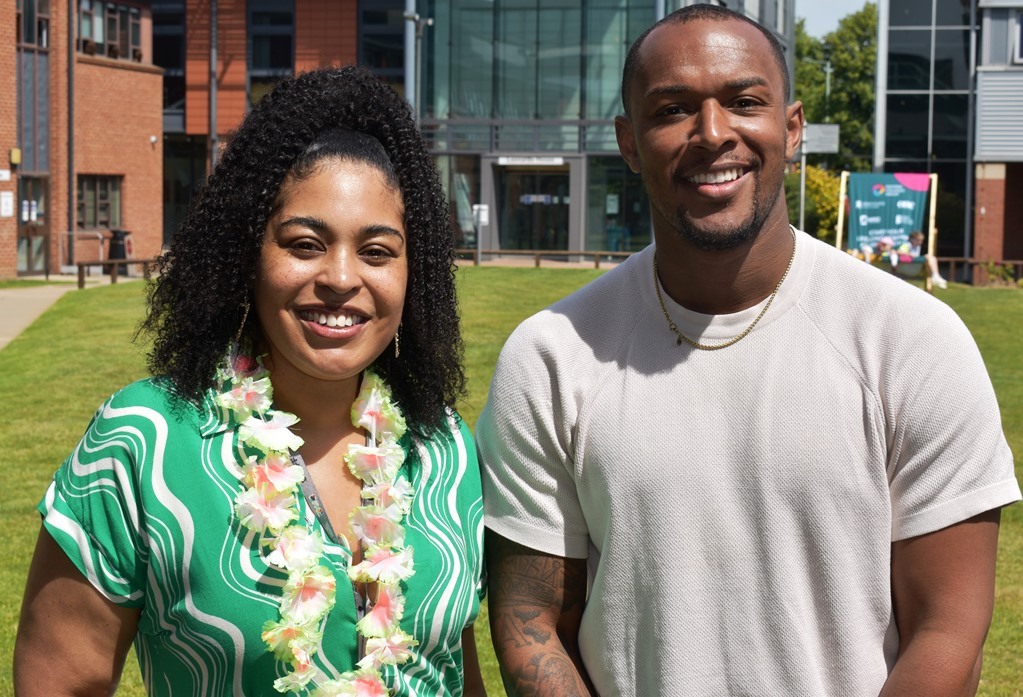 Aaron Burns with event organiser Ellisha Soanes
They all took part in an EDI festival at the Bury St Edmunds based College, where current staff and students, as well as hundreds of primary and secondary school youngsters came along to learn more about other cultures.
Other talks included reflections on the windrush generation. And an art exhibition from a recent escapee from the war in Ukraine (Oleksandra Shevchenko) also took centre stage.
The event is part of a campaign that has been created by Ellisha Soanes - the Equality Diversity and Inclusion Co-ordinator across the Eastern Colleges Group (ECG) – to try and get black history on the educational curriculum in the UK all year round.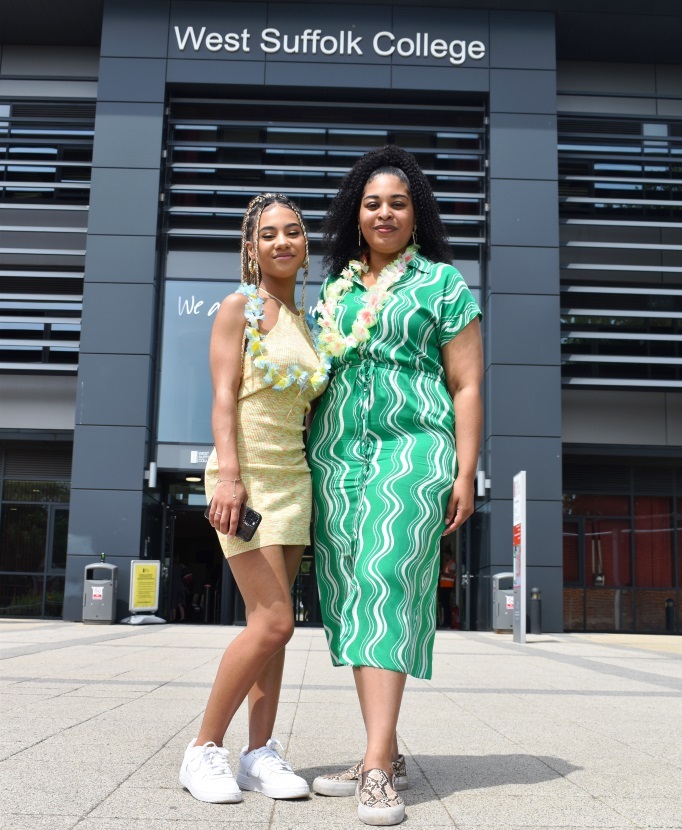 Esther Ruse and Ellisha Soanes
(The Eastern Colleges Group (ECG) is a collective of post-16 education providers that includes West Suffolk College, Abbeygate Sixth Form and One Sixth Form College).
Ellisha – who received a national 'Presidents Award' in 2021 from the Association of Colleges' (AoC) for her efforts, said: "Working across the ECG, we are determined to come together to make positive change. Seeing students and teachers of all ages to unite, listen and learn about each other was a powerful moment for me.
"My mission to get black history on the curriculum across the UK is ongoing. It's my passion. It's like when one person starts dancing at a party, everyone else eventually joins in. That's my aim and that's how I see this.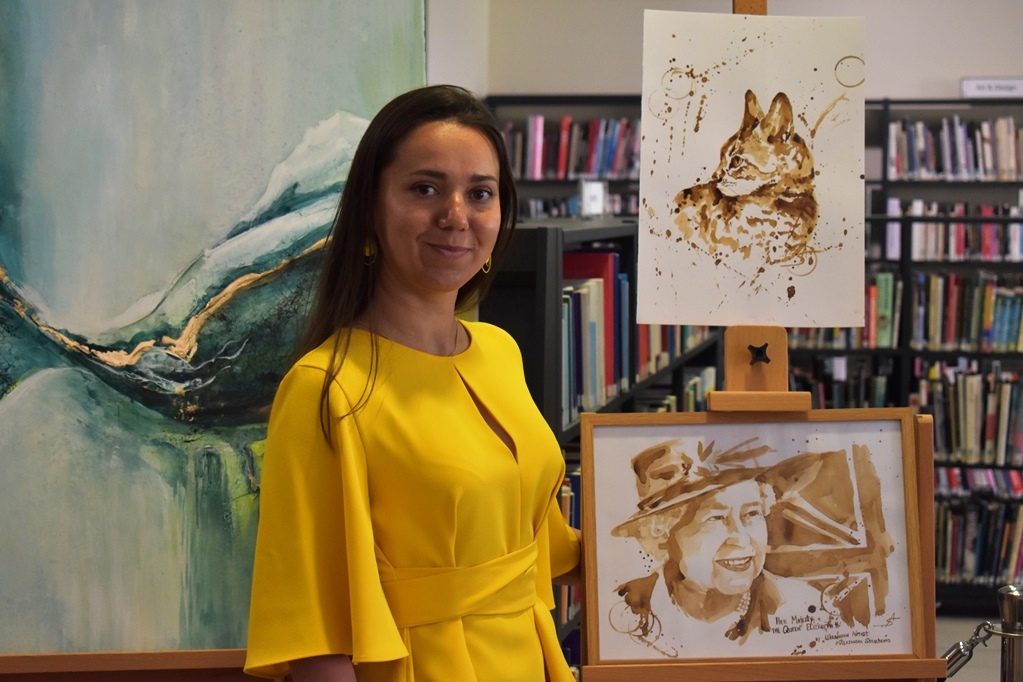 Oleksandra Shevchenko
The day had something for everyone. From therapy dogs to neurodiversity and we had history sessions relating to LGBTQIA+ and windrush – and we also had 12 different stands that included museum groups and the Future Female Society.
"I'd like to thank all the guest speakers, the staff, students and visitors for coming along."
One of the guest speakers was Jeff Greenidge, director for diversity at Association of Colleges, an organisation which represents the further education sector.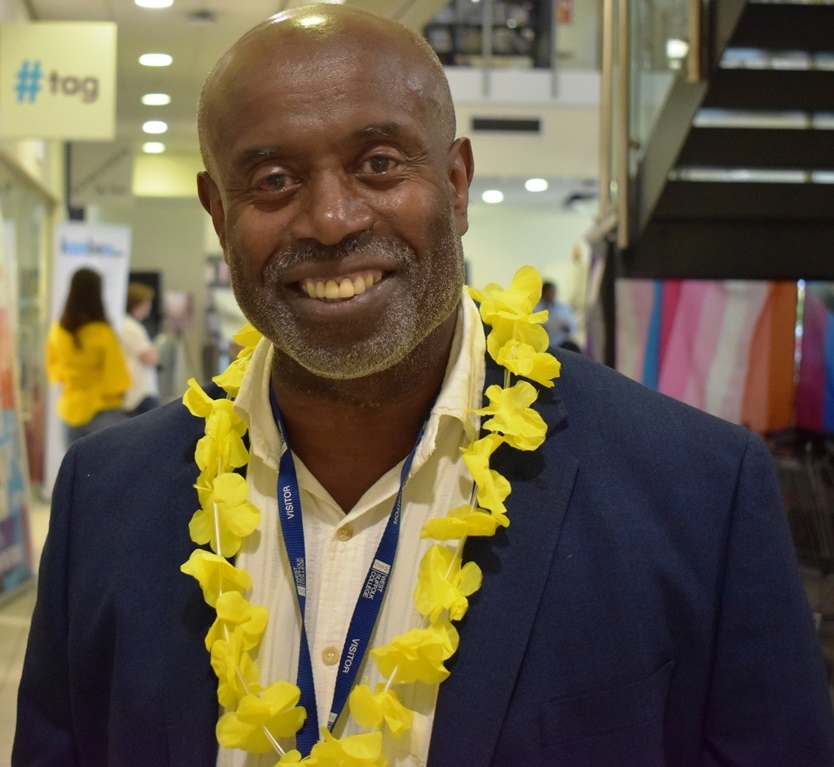 Jeff Greenidge
He said: "It was indeed a privilege and a pleasure to have been invited to take part in the Eastern College Group's Diversity and Inclusion celebrations.
"The passionate, purposeful approach of the staff working with students to co-create a black history curriculum grounded in the history of Suffolk is truly inspirational. It was great to see so many primary and secondary school students learning first-hand about the contribution made by immigrants and their descendants to make this area what it is today."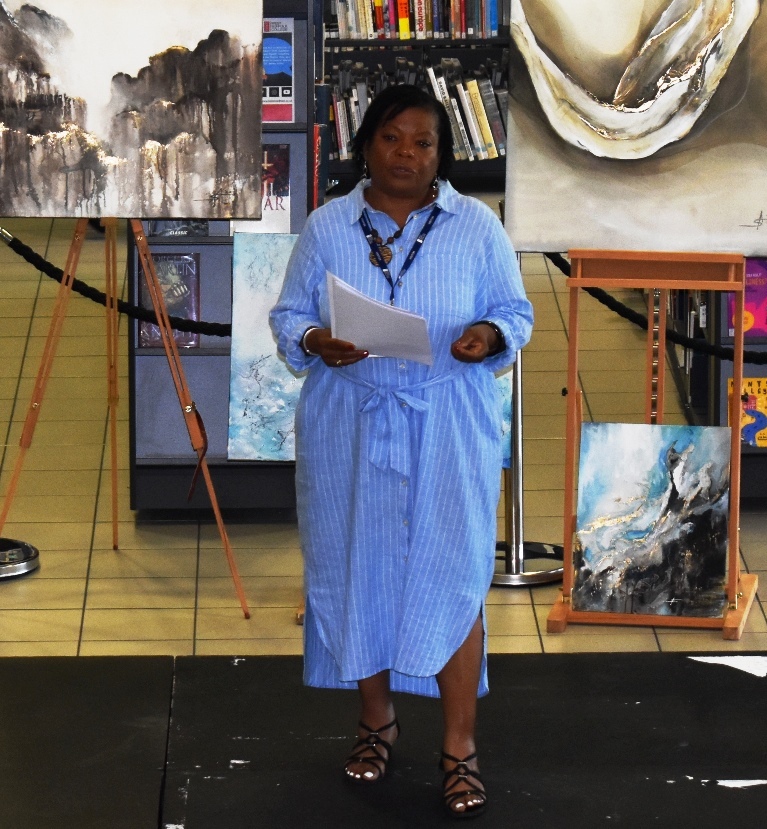 Ivy Scott
Former Manchester United pro, Aaron Burns, who now owns his own life insurance company since retiring from football, said: "Through education we can make change."
Ivy Scott from the Windrush Society in Ipswich, said: "What Ellisha and the College are doing is magnificent. To see schools from Ipswich and Bury was outstanding."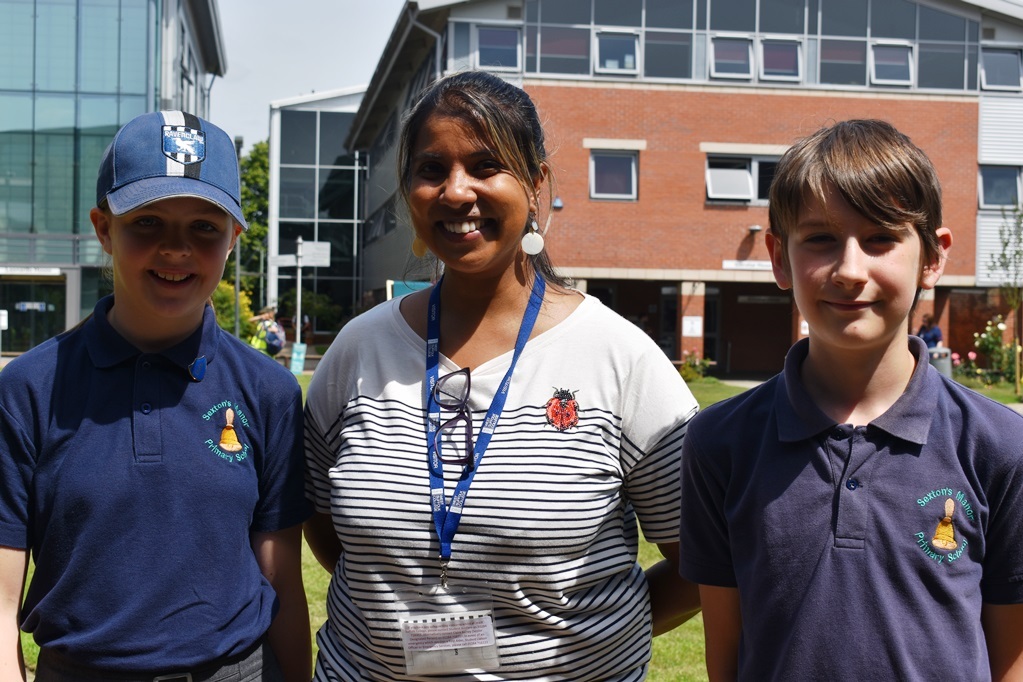 Sangari Pillay with Students
Sangari Pillay is a year six teacher at Sexton's Manor. Sangari, said: "We brought 17 children along as I want them to get exposed to diversity and inclusion. By studying it, they have found out that there was a black Roman Emperor, a suffragette from India who lived at Ickworth House and there were black people in Suffolk dating back to 1214. It creates different pictures in children's minds."
One of her students, Abigail Mcwattie, said: "I learnt about the windrush. It was really interesting."
Another student, Elias Skull, added: "It's been inclusive and fun."