Year 12 Drama and Theatre Studies students won the trophy for 'Best Ensemble Performance'
Back

On Saturday 11th March, Year 12 Drama and Theatre Studies students Jess Macro-Rolls, Iris Billings, Vicky Cook, Bea Kendrick, Rachel Mitchell, August Richardson, and Kadie Hartwell, travelled with Sophie Allen to the University of Warwick to compete in the finals of the 'Drama Matters' International Drama Festival.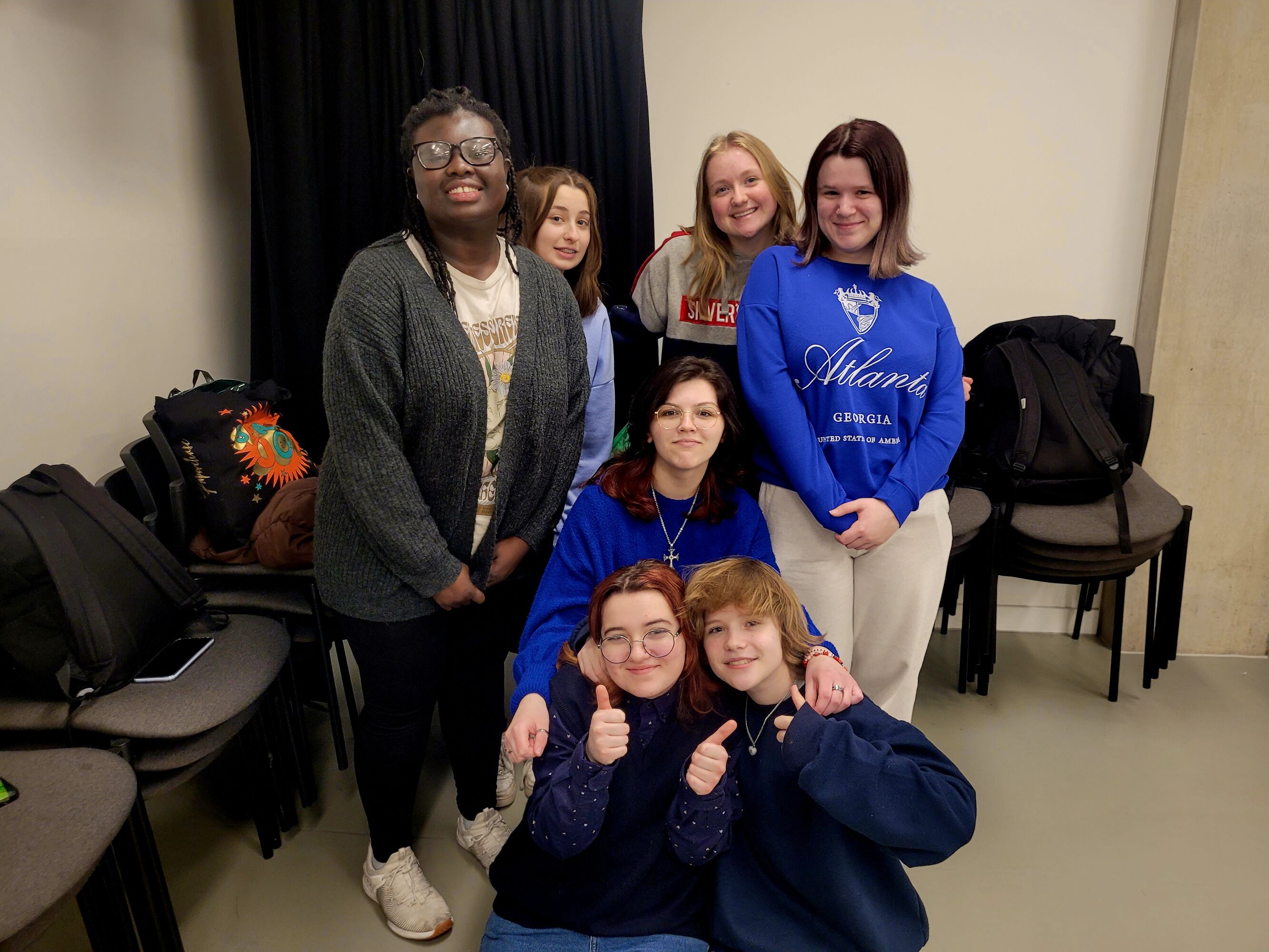 Out of the 83 schools and colleges who entered, Abbeygate made it into the final four!
After a full day of workshops, rehearsals and tech runs, we are so proud to announce that the ASFC students won the trophy for 'Best Ensemble Performance'! Kadie Hartwell also won a trophy for 'Best Performer', and Bea Kendrick won a special commendation for her amazing directing skills. Congratulations!