Bus Routes
Apply for a college bus pass
Parents, guardians or carers need to be the ones who book and pay for bus passes. If you've not yet received your invitation link, please email eeg@ridekura.com
The college runs dedicated bus routes to and from:
Soham
Haverhill
Diss
Brandon
Manage and update your payment methods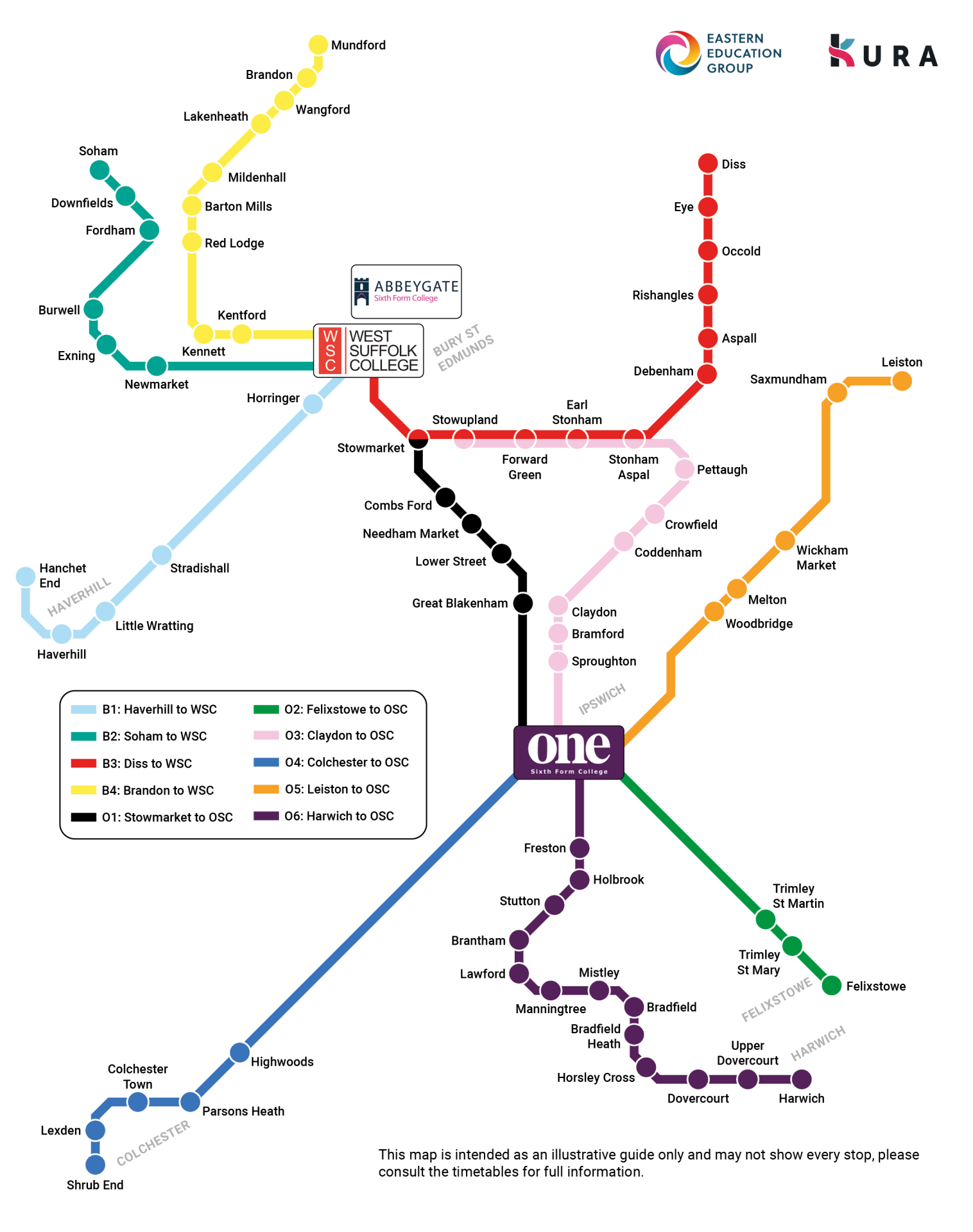 Other bus tickets
Chambers
for travel to and from places including Clare, Great Cornard and Sudbury.
If you travel via a Chambers bus, you can apply for a online pass which can be used via the Hedingham and Chambers website. For students applying for a Bursary, please do not apply for a pass as one will be sent to you if awarded.
Public bus routes
Clare
Thetford
Sudbury
Great Cornard and Bures